LEARNING FROM ALL OPERATIONS – A call to action paper from the Flight Safety Foundation
Flight data replay via electronic flight bag mobile apps: Ryanair and All Nippon Airway
By CEFA Aviation - Jul 09, 2021
Extract from the publication:
"We call for a fundamental shift to learn from all operations and events — not just from those that are unwanted"
"In this paper, the Foundation has described a safety mindset that expands our understanding of what constitutes a safety-relevant occurrence and improves our ability to learn from everyday work in the aviation system. We call upon managers and executives who are accountable for safety in their organisations to build upon the ideas, lessons and examples presented and apply them within their organisations."
Chapter 7.7: Flight data replay via electronic flight bag mobile apps: Ryanair and All Nippon Airways
"Since the incorporation of commercial airline flight data monitoring (FDM) programs, pilots normally have had the opportunity to review animated flight replays when the SMS required a debrief or the operating pilots themselves requested a review of a specific flight which they operated. When provided, the flight data replay was conducted under supervision of an approved FDM facilitator, and often days, if not weeks, after the duty."
"The flight replay capability, available soon after the completion of the flight, greatly enhances the effectiveness of crew debriefing, self-critique and facilitated training through a timely, tailored and confidential feedback loop. »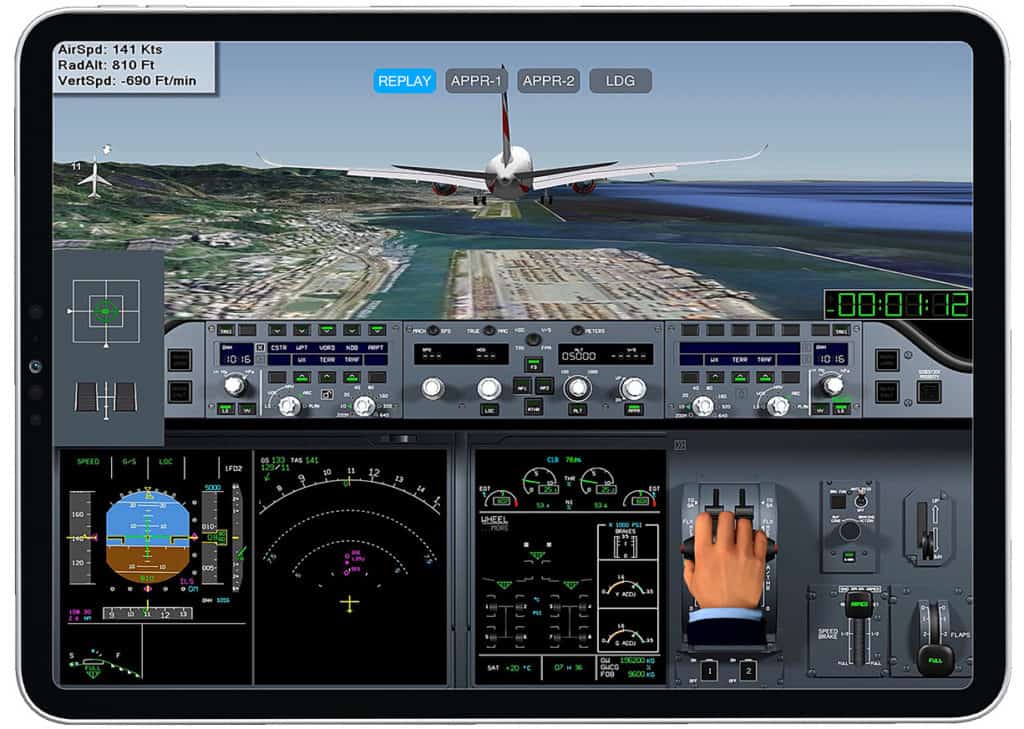 "Already, EFB-based flight replay has demonstrated a positive impact on airline training, operations and safety by innovatively enhancing the feedback loop, improving performance and reducing exposure to key operational risks areas through Safety-I (what went wrong) and Safety-II (what went right) concepts."
"All airlines seek to provide positive, progressive learning opportunities over the pilot's career. Companies providing EFB flight replay aim to achieve common goals: improve the effectiveness and efficiency of training, strengthen pilot performance, harmonize skill levels across the pilot community, and, ultimately, improve flight safety."
We are very proud to be indirectly associated with both airlines mentioned in this publication, RYR and ANA are CEFA customers and are the pioneer in implementing CEFA AMS, the immediate EFB based debriefing animation tool.
Here is the full version of this article: https://flightsafety.org/wp-content/uploads/2021/07/Learning-from-All-Operations-FINAL.pdf
Want to learn more about a practical way to make a positive step toward Safety 2?   Contact us