Airlines are restarting…and now what?
After months of grounding, the airlines are slowly restarting to operate their fleet. Unfortunately, at a reduced pace, as there are still a lot of pilots grounded or engaged in a minimal number of flights to keep their "recency". Skills are eroding!
By Capt. Pierre Wannaz - Jun 26, 2020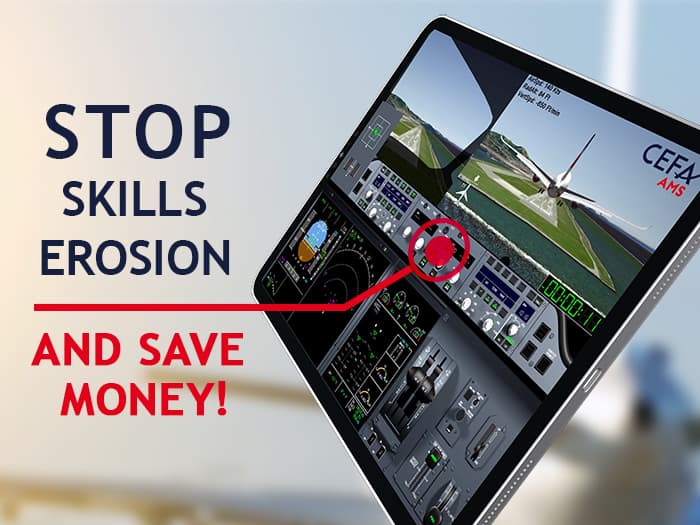 After having put in place some training programs to requalify the pilots after this prolonged flight interruption, new challenges await them, low training and aircraft that have been stopped for a long time, a situation that might create unexpected combinations of mishaps.
Performance and, as a result, safety and economy can improve. consider a new approach…emphasizing pilot's understanding of own performance!
New options exist, the traditional approach by computer-based training and flight simulators can be improved. Only a few airlines have already made a step towards using state-of-the-art new technologies. The main reason was that during the past years, the growth in aviation was so demanding in resources that looking at new technological options was almost impossible for operation, safety, and training departments. They were fully booked by the daily business.
The actual airline slow-down is an opportunity to look at new options to improve safety, training and as consequence lower costs.
At CEFA Aviation, we propose a personal service enabling the pilot to watch immediately after landing an animation of the crew performances. For this, data from the flight data recorder are used, and any flight portion can be easily extracted to create a 3D animation and also a 2D visual representation of crew performances.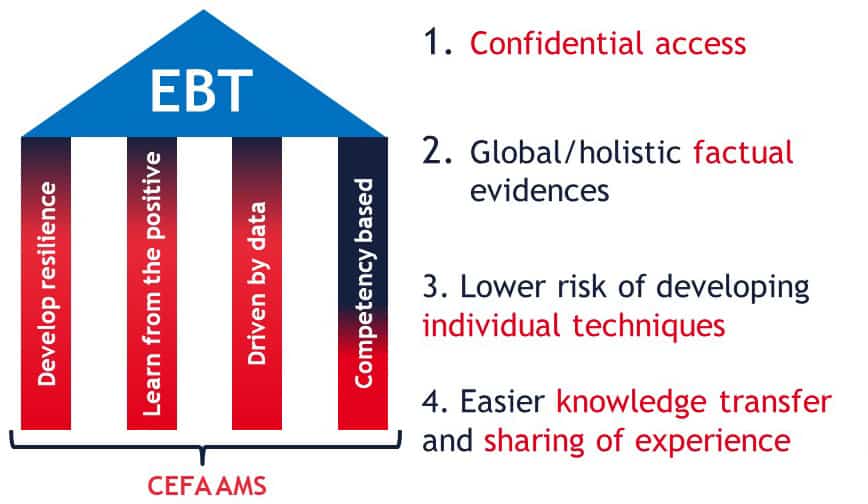 CEFA AMS is not performing FDM or FOQA work… it's a tool designed with pilots, to be used by the pilots. Fully EBT and Safety-II compliant, facilitating performance understanding. It's useful in many ways, such as self-improvement, debriefing (crew internal/ with the maintenance/ with the flight safety/ with the training department), performance review, operation optimization, self-briefing, etc.

This self-learning tool will increase safety by allowing a detailed review and understanding at an individual level. Performance is displayed in a dynamic environment using the animation and as a static tool analyzing the user-friendly performance graphs.
Want to learn more? Contact us and check with our team if your airline can qualify for a free trial of CEFA AMS…the experience accelerator!