Vietjet selects CEFA Aviation to enhance flight safety
Vietjet selects CEFA Aviation to enhance flight safety
By CEFA AVIATION - Oct 18, 2022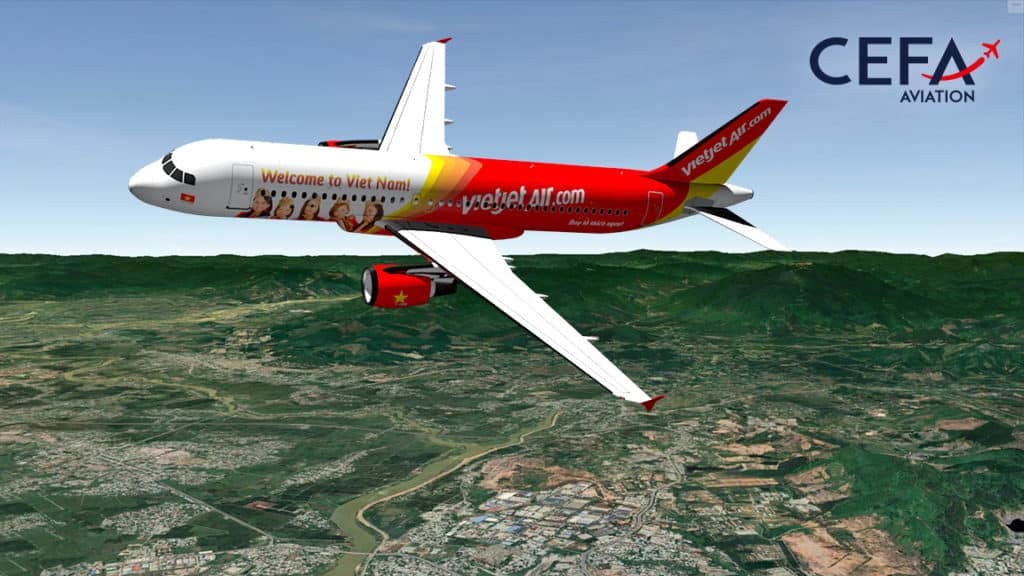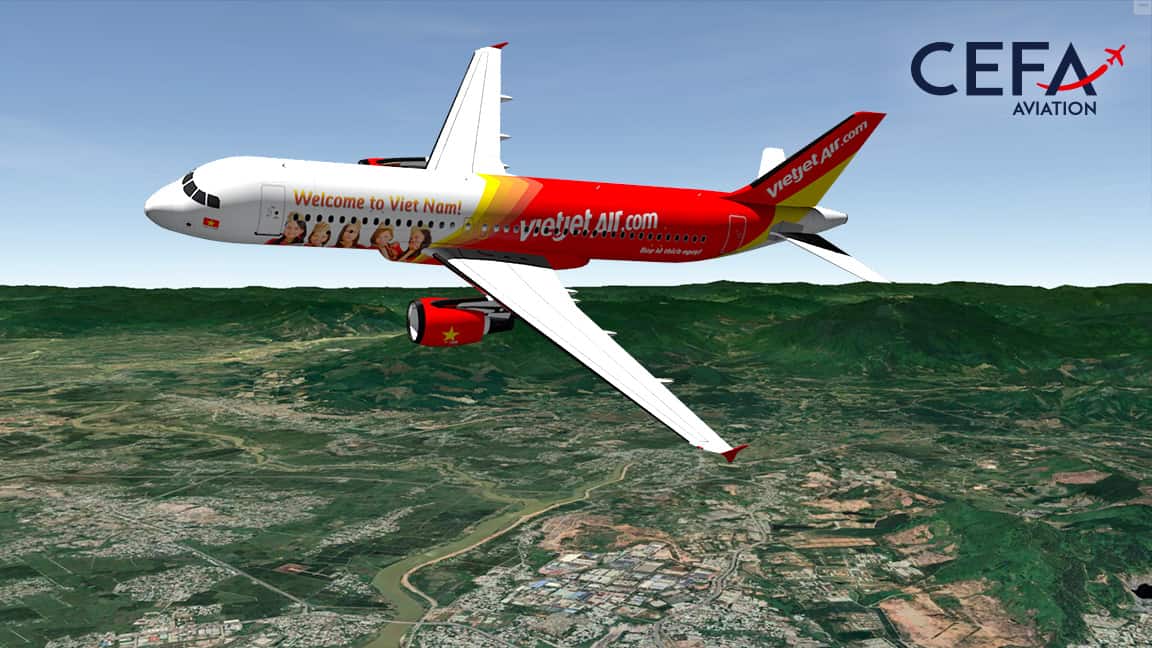 18 Oct. 2022 – COLMAR, France & HANOI, Vietnam
The new-age carrier Vietjet with flight network across Asia and soon in Europe, Australia has selects CEFA Aviation to enhance flight safety. The use of CEFA Flight Animation Software (FAS) will strengthen the airline's safety by creating animations of complex forms of recorded flight data, improving its interpretation for flight analysis purposes.
"Flight safety is the top of priority of Vietjet's activities. Using CEFA Aviation software will enable Vietjet to bring flight data to life, better understand the dynamics of the flight and quickly provide clear interpretation of the flight parameters to enhance Vietjet's flight safety." Vietjet's Vice President To Viet Thang.
"CEFA Aviation is proud to have been selected by Vietjet. CEFA Flight Animation Software uses flight data and turns it into meaningful information that everyone can easily understand and use. It instantly shows each moment of an aircraft's flight and provides a clear, precise image of the complex elements of a chain of events that may occur during an incident or an accident – without compromise, assumption, or any incorrect interpretation. This is the reason why CEFA FAS has become the most widely used flight visualization software in the world that enables to enhance the air safety." Dominique Mineo, CEO and Founder of CEFA Aviation.
CEFA Flight Animation Software, the number one choice in flight data animation
Already used by more than 100 airlines worldwide, CEFA FAS is proven, advanced flight data animation software that can run as a stand-alone solution by reading raw binary data from flight recorders or by interfacing with most of the available flight data monitoring or analysis software on the market.
CEFA FAS is aimed at safety experts and investigators within the airlines, at investigation bureaux, and at aircraft manufacturers.
About CEFA Aviation
CEFA Aviation, a privately held French company, enhances pilot training and flight safety, developing world-leading 3D animation software and services for the past 22 years. The innovative solutions developed by its experts recreate flights with high details and accuracy based on data from aircraft flight recorders.
More than 100 major and regional airlines, cargo operators, and investigative authorities on five continents use the company's core software, CEFA FAS (Flight Animation System) for pilot training and safety analysis. Translating flight data into precise visualization requires an in-depth understanding of aircraft systems and software engineering complexity. CEFA Aviation has been a pioneer in easy-to-use flight data animation since Dominique Mineo founded the company in 2000. Its long-lasting success is attributable to a passion for aviation and innovation, listening to its clients, and delivering gold-standard support. The CEFA Aviation is headquartered in the Alsace region of France.
At the Dubai Airshow 2017, CEFA Aviation unveiled a breakthrough visualization tool to enhance further and personalize pilot training: CEFA AMS. Additional information can be found at www.cefa-aviation.com
Join CEFA Aviation on social media:
Twitter @CEFAviation
Linkedln  https://bit.ly/3KQnoMw
About Vietjet  
The new-age carrier Vietjet has not only revolutionized the aviation industry in Vietnam but also been a pioneering airline across the region and around the world. With a focus on cost management ability, effective operations and performance, Vietjet offers flying opportunities with cost-saving and flexible fares as well as diversified services to meet customers' demands.
Vietjet is a fully-fledged member of International Air Transport Association (IATA) with the IATA Operational Safety Audit (IOSA) certificate. As Vietnam's largest private carrier, the airline was awarded the highest ranking for safety with 7 stars in 2018 and 2019 by the world's only safety and product rating website airlineratings.com and listed as one of the world's 50 best airlines for healthy financing and operations by Airfinance Journal in 2018 and 2019. The airline has also been named as Best Low-Cost Carrier by renowned organizations such as Skytrax, CAPA, Airline Ratings, and many others.
Further information at www.vietjetair.com
Media Contact
CEFA Aviation
Paulina Calderon
communication@cefa-aviation.com