New products need people with a vision
CEFA Aviation is very proud that two of the world's most important airlines, American Airlines and Ryanair, committed to our new product, the CEFA AMS.
By Dominique Mineo - Dec 29, 2021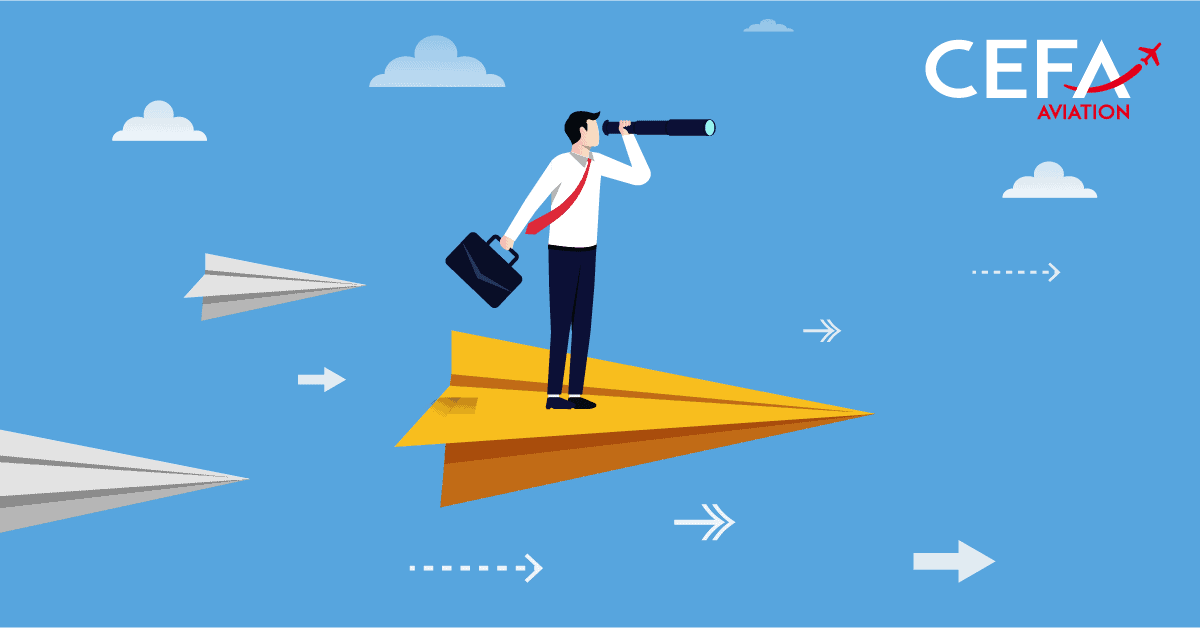 2021 was indeed a challenging year for the aviation industry; despite the strong headwind, CEFA Aviation is very proud that two of the world's most important airlines, American Airlines and Ryanair, committed to our new product, the CEFA AMS.
Now, the concept of Safety-II is in the mind of all "up to date" safety managers, but the practical implementation at the pilot level is an issue. The use of EFB based self-debriefing tool has been recognized as one of the bricks of the Safety-II wall applied at the operational level.
At the IASS 2021, Tzvetomir Blajev from the Flight Safety Foundation has even a long-term vision, involving, besides the possibility to use DFDR data at the pilot level, ideas about developing future improvements, such as the possibility to have regulators and manufacturers also being able to feed information in the EFB via self-debriefing app and also looking for a way of allowing a better «feedback loop » from the flight safety department to the pilot reporting.
At Ryanair, Ray Conway, Chief Pilot, and his successor Aidan Murray were the project leaders in implementing our tool in the company, especially for the training aspect. The latter's feedback is already astonishing; at the IASS 2021, he mentioned that: "… it's a training tool, it's a safety tool, it's not only just for a cadet, but it's also for line pilots…… our class 2 and class 3 OFDM events have definitely seen a reduction… … It's absolutely groundbreaking!"
At American Airlines, Neil Raaz, Operations Safety Director, besides all the obvious benefits that a self-debriefing tool can provide, says that CEFA AMS is the next step in American's data-driven approach to relentlessly advance safety. "By choosing CEFA AMS, we are now able to advance the Safety-II approach in a practical way in our operations. This progressive new debriefing capability will help promote a culture of continuous self-improvement and reinforce American safety-first mentality into each and every flight."
At All Nippon Airways, Hideo Morioka, Senior Director – Flight operation promotion and standardization, was a visionary leader. He was the first to recognize the benefits of a self-debriefing EFB program. After a few years of use, CEFA AMS is part of the daily postflight routine. ANA pilots see the real practical use with, on average, an animation request on every third flight. In his own words: "CEFA AMS has revolutionized the company culture regarding the debriefings and the use of flight data."
CEFA would especially like to thank these visionary and influential persons who, with their commitment, have helped us to implement and enhance a tool that brings a new level in pilots' empowerment, allowing a quality increase of own performance and an efficient way for EBT in line operations and implementation of Safety-II at the pilot level.
You want to know more about our services and products, or access to our blog covering various subjects about pilots, flight safety, and training? Please visit our website or contact us.