Come & meet us in Dubai, Madrid and Seattle!
Representing the 3 types of usage of our services (flight safety, pilot training and investigation), CEFA Aviation will exhibit at three major events during the next weeks. Save the dates!
By CEFA Aviation - Oct 24, 2018
CEFA Aviation delivers flight data animation solutions for the safety departments of airlines, but also for the training services as well as for aircraft incident & accident investigation offices.
Representing these 3 types of usage of our services, we will attend three major events during the next weeks – not only by participating but also with a stand so that you cannot miss us!
Come & meet us to get a demo of our core software CEFA FAS (Flight Animation System), but also to discover the worldwide premiere CEFA AMS (Aviation Mobile Services)! CEFA AMS  has been used for more than one year and a half by the 3,000 pilots of All Nippon Airways. As a world premiere, we constantly get new ideas of utilization to strengthen pilots' performances thanks to new functionalities. You can make an appointment with our VP Sales by sending a short email here or just come spontaneously!
Save the dates:
ISASI (International Society of Air Safety Investigators) annual conference – 29 Oct.-1 Nov. 2018 in Dubai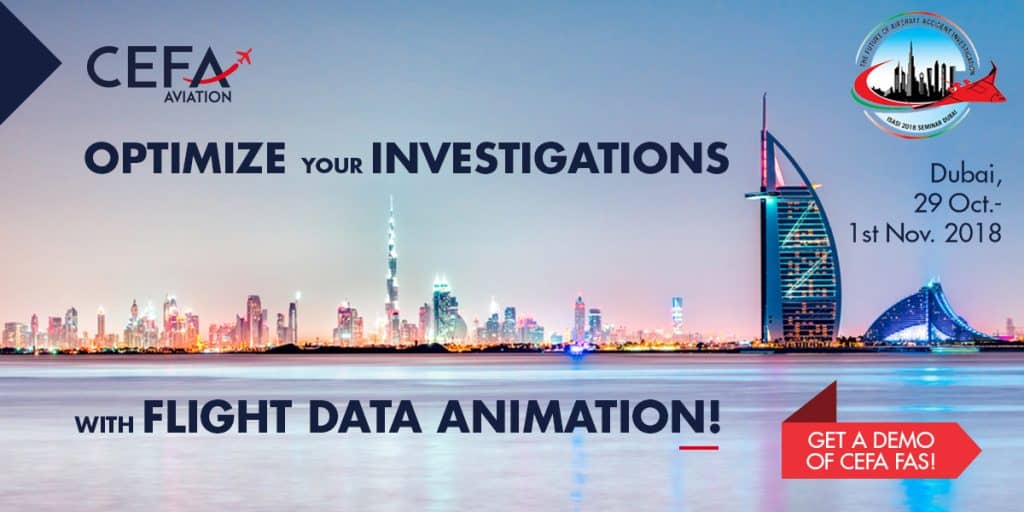 The annual conference of the ISASI takes place in Dubai this year. There is no booth number but you will find our VP Sales Xavier easily during the 4 days of the conference! Get the whole program here.
Web: http://isasiannualseminar.com/ 
EATS (European Airline Training Symposium) – 6-7 November 2018 in Madrid, Spain – booth #11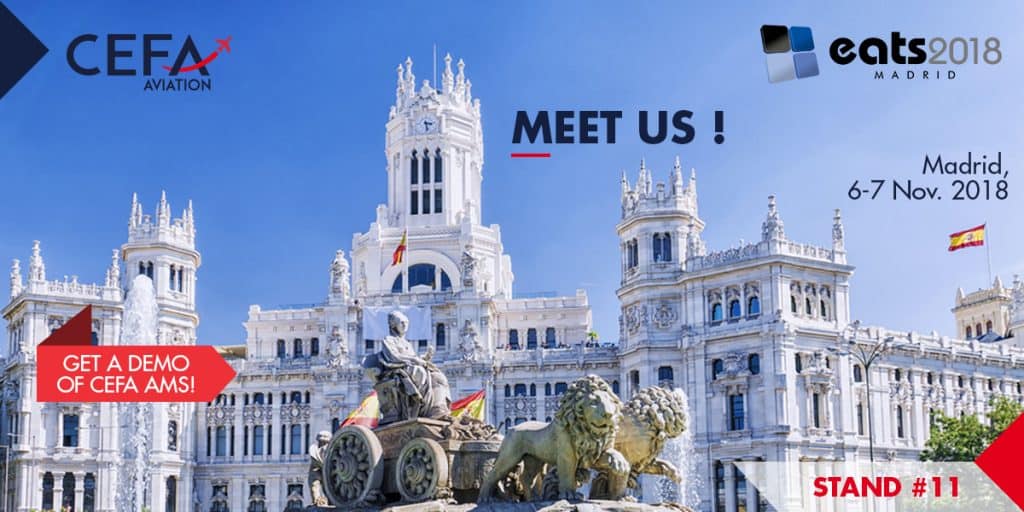 After the Asia Pacific Airline Training Symposium (APATS) 2018, CEFA Aviation will exhibit on stand #11 during the European Airline Training Symposium taking place in Madrid this year, after Berlin last year – as usual, organized by Halldale group.
The company is attending this event for the 2nd time. As our Senior Advisor, Captain Pierre Wannaz, will not hold a conference this time, you can discuss already his new blog articles here. Captain Pierre Wannaz will also be present on our stand with the team.
Web: https://www.eats-event.com/ 
IASS (International Air Safety Summit) – 12-14 Nov. 2018 in Seattle, USA – booth #9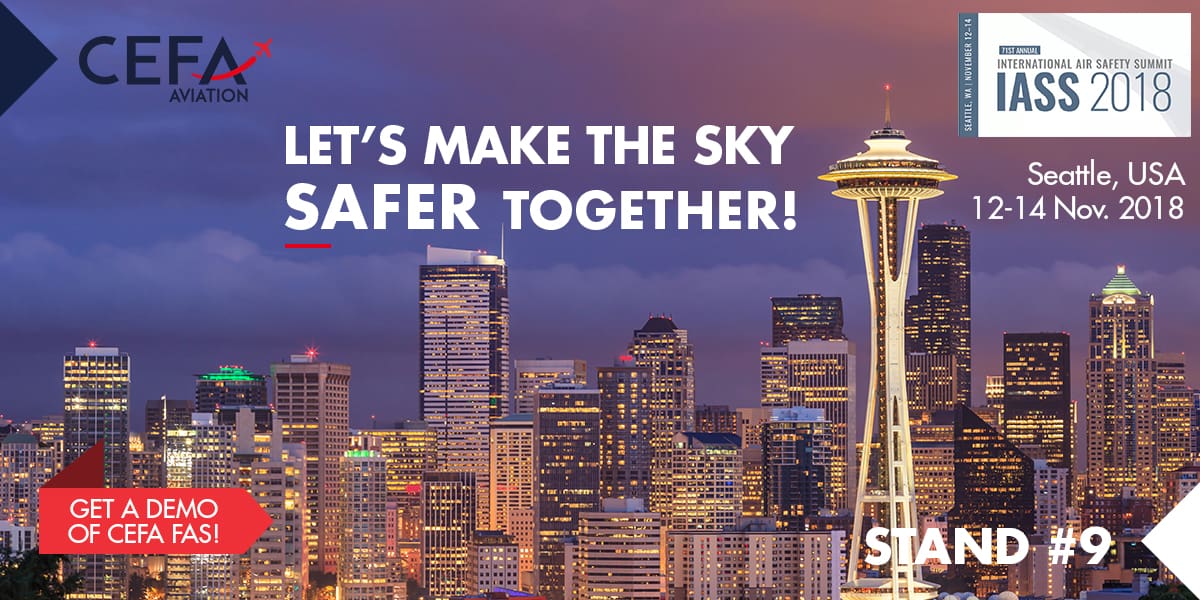 A member of the Flight Safety Foundation since more than 15 years now, CEFA Aviation always participates to the IASS. This year, we will exhibit on stand #9. Come & see us for a demo of CEFA FAS or CEFA AMS, or just for a  chat!